Apa tu heartbeat???..nie adalah salah satu side income yang datangnye dari belog... Mulanya, memang aku tak tau ape tu heartbeat. Skang, tringin jugak nak pasang heartbeat sebab ramai blogger dah letak kt belog memasing. So, aku xnak ketinggalan..!!.. ;).. Some of them aku ambek dari belog Yuyu Comel. Sebab aku join dari situ jugak... hehe..
First of all, korang klik banner kat bawah nie..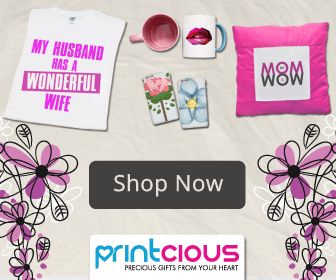 Step 2: Kelik 'Let us Start' cam kat bawah..;)
Step 3: Kelik 'create account'..pastu isi la ape2 yang patot kat ctu.. ;)
Pas agree & continue, korang g la

kat online application, isi mana-mana yang patut termasuklah cara pembayaran dan kelik continue lagi!..;)
Untuk letak kat belog, kelik jek get a code, pilih2 banner n letak kat belog korang... Ok, Done..!!

Make Your Own Gifts Here
Senang je...;).. Jom join sekarang!!..